Is there such a thing as a chocolate-free Easter? Lauren helps out families with some gift tips to reduce the sugar hit this Easter – let's prove that chocolate free can be fun!
You're standing there at the front of the grocery store and you're confronted with brightly coloured sugar hits as far as the eye can see! Your kids are sugar high on the very sight of it – but what if you're looking for some non-chocolate alternatives? I've got some great gift ideas for babies (because babies are too little for chocolate), toddlers (because we don't want to give them too much chocolate) and preschoolers (because have you seen a four year old on a sugar high?). Keep on reading if you're trying to avoid the chocolate overload come Easter Sunday morning.
Pottery Barn
These guys are a one-stop shop for Easter cuteness.  They have baskets, gifts, décor and cute plush bunny ears.
Plenty of tips for a chocolate-free Easter!
Winter Pyjamas – the cooler weather is coming so Easter is a great time to buy a pair of cosy new pyjamas or a dressing gown for your little one – Target has some great choices!
Charlie Robin Designs makes these cute personalised Easter buckets – send her a DM on Instagram to order. How fun for your Easter egg hunt?
I am in love with these handmade wooden Easter egg stackers from One Spotty Dog. The pastel colours are divine!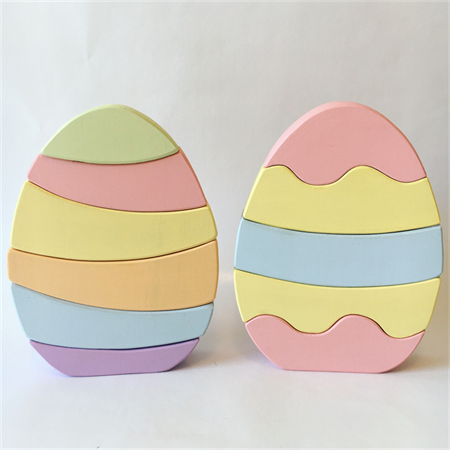 If you're after some of these adorable crayons keep an eye on Funny Little Things Crayons Instagram page for when she is taking orders.
How about these non slip placemats by We Might be Tiny in powder blue, mint, pink, black or white – how cute for meal times over the Easter long weekend?
Over at Happy Hands Happy Heart play dough they have released two special Easter flavours! Check out Enid (hot cross bun flavour) and Ernest (chocolate flavour). YUM YUM!
Oh Ivy has some cute toys and figurines on offer for Easter this year.
The Little Blackboard Co even have an Easter themed blackboard in their collection – available in orange or purple.
Honey and Co Club is Australia's postal subscription club for kids and for April they have a special parcel of Easter goodies – either 0-3 or 3-5 age range.
More ideas?
Anything from the Peter Rabbit range (you can get the entire set of books from Big W).
Books about Easter – I love the Very Hungry Caterpillar Easter Colours book.
Plastic eggs to find in the garden with small "treasures" hidden inside   These make an excellent Easter Sunday treasure hunt option – fill them with sparkly craft items, fill them with trinkets, lego, jewellery, animal figurines – whatever your little one loves – and send them off on a chocolate-free Easter Egg hunt they'll adore.
In our family a little bit of treat food in moderation is ok. Luckily for me my kids are still young enough that they won't notice if I eat some of their chocolate after they've gone to bed!
Check out some amazing Easter crafts, recipes and more Easter inspiration.