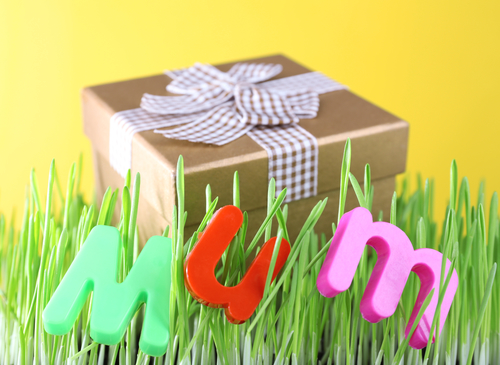 I'm not sure when it dawned on me that this parenthood gig was an expensive business. Perhaps it was a long double-sided list I was given of 'must-have' items!
So here is a list for all those new mums (or very organised mums-to-be) on freebies you have at your fingertips to make the road of parenthood a little easier on your back pocket.
The Bounty Bags
There are 3 Bounty Bags each brimming with great samples, literature and discounts on baby-relevant products and services. There is a Mums to Be, New Mothers and Next Steps Bounty Bag to get your hands on. Click here for more details.
Freebies that you just need to pick up 
If you are like us and lacking friends and family hand-me-downs, then go to the next best thing. If you haven't discovered Gumtree, Freecycle or Recycle Australia sites have a look. These sites have listings for items for free (just pick your area) or if you feel like a spring clean out, search the swap and trade section.
Free Skincare Samples
1 in 5 infants under 2 years of age* are affected by eczema so you need to be careful about what you apply on your babies skin. Samples help you test products first on your baby's skin in a small patch to check there is no reaction. Gaia is one of my favourite products and you can sign up for free samples here.
Nurse and Doctor on Call
Nurse on Call and Doctor on Call are amazing resources for parents when your child is sick. Nurse on Call will answer any questions that you have and she will recommend what you do next. Doctor on Call is an afterhours 7 days a week service. The Doctor will come to your home and all you need to do is provide your Medicare card. It can take quite a few hours for them to arrive but in my experience they ring to let you know if they are going to be a bit longer and to see how your child is going.
Nurse on Call: 1300 60 60 24
Doctor on Call: 03 9429 5677
Free Nappy Samples
Get your hands on some samples to "try before you buy" to check if you should move up a size or try a specific brand. Check out freebies from Huggies, Babylove or Snugglers.
Pregnancy, Babies and Children's Expo's
These expos have so many free samples, discounted goods and great advice on offer. They are huge events with often over 200 retailers participating including helpful seminars and demonstrations from industry experts.  PBC Expo's are held all across the country during the year in capital cities. If you sign up for their newsletter you will often be notified of free entry tickets. Check out when the next one is near here.
* Allergy
About the Author: My name is Caroline Raj and I am a mum to 2 young daughters from Melbourne and founder of parenting blog Mamma Raj Says. When I fell pregnant with my first child I could not believe the amount of advice and products out there. So I set up Mamma Raj Says to provide helpful reviews, shopping shortlists for baby and children's products and tips to help you navigate your parenting journey.